Hello Chaps and Chapesses!
Time for an update.
Wiki Conduits,
I would like to officially announce Redexx, Jim Logan and CaptainMagnum's promotion to inFAMOUS Wiki Conduits!
These three's commitment to the wiki is commendable, and even though it's over a year since the release of InFamous: Festival of Blood, they continue to make the wiki a better place. For such devotion I feel it only appropriate that this dynamic trio recieve the superpowers that come with being a Wiki Conduit.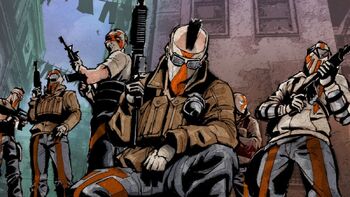 And remember...
Keep voting for and nominating article you thing deserve featured status here and keep up the good work everyone!

Ok that's enough from me!
Putowtin
______________________________________________________________________________
"'Tis well. I die hard, but I am not afraid to go."
Ad blocker interference detected!
Wikia is a free-to-use site that makes money from advertising. We have a modified experience for viewers using ad blockers

Wikia is not accessible if you've made further modifications. Remove the custom ad blocker rule(s) and the page will load as expected.